Proof of concepts
Point of Sales platform in WPF - POS Now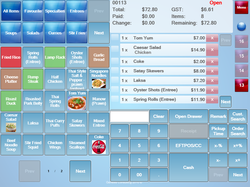 POSNow is developed with forefront technologies:
.NET 3.5 Windows Presentation Foundation (WPF)

.NET 3.5 Windows Communication Foundation (WCF)

.NET 3.5 Entity Framework

Microsoft Identity Foundation (formerly known as Geneva Framework)

Composite Application Library (Microsoft Patterns & Practices)

Enterprise Library (Microsoft Patterns & Practices)

To support diverse range of customer POS system requirements, POSNow is designed and architectured with a novel approach that supports highly customisable & modular screen flows, UI compositions and data flows. The major yielded benefits include
support for ad-hoc development team while maintaining software quality
customisation at/after deployment at customer terminals.
---
Social Network Platform built on Windows Live Technologies
Windows Live Platform, Web 2.0 & Social Networking
Genexis Consulting provides consulting and development services for Microsoft's Windows Live platform. Windows Live is the collective brand name for a set of services and software products from Microsoft.
We have experience with integrating and building web based applications with the following Windows Live services:
Live ID

Live Search

Live Alerts

Live Contacts

Live Messenger

Virtual Earth

Live Spaces

Live Photos
Description:
Soso Network (sosonetwork.com
- no longer maintained
) is a revolutionized social networking based business review platform that connects consumers, friends and business owners! This website is a proof of concept that utilizes as many Windows Live technologies as possible and creating a case study together
Twitter Earth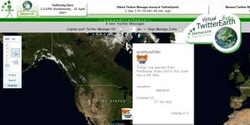 Proof of concept mashup between Twitter and Microsoft's Virtual Earth
Applied Microsoft's Virtual Earth Technology and integrated it with Twitter's public timeline to display real-time 'tweets' as it appear from different location across the world!

---