Mint PaymentsWebsite:
http://www.mintpayments.com
Company Description
Mint (Aust) Pty Ltd Australia is a subsidiary of the publicly-listed company
Mint Wireless
(ASX: MNW). It's an Australian-based company which develops and markets the Mint Portable Payment System.
---

Towers WatsonWebsite:
http://www.towerswatson.com
Company Description
Towers Watson is a public company traded on the New York Stock Exchange and the NASDAQ Stock Market (NYSE, NASDAQ: TW). They are a leading global professional services company that helps organizations improve performance through effective people, risk and financial management. With 14,000 associates around the world, they offer solutions in the areas of employee benefits, talent management, rewards, and risk and capital management.
---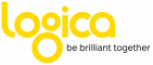 LogicaWebsite:
http://www.logica.com.au
Company Description

Logica is a business and technology service company, employing 39,000 people across 36 countries. We deliver business consulting, systems integration and outsourcing across all industries and business functions. They create value by successfully integrating people, business and technology to create effective, sustainable business ecosystems.
---

Department for Transport, Energy and Infrastructure
Website:
http://www.dtei.sa.gov.au

Company Description
The department employs more than 3 000 people and is responsible for around $10.9 billion in assets.
Employees in the department provide expert project management advice; oversee the state's rail, road, air and sea transport systems; as well as plan, design, construct and maintain the state's rail and road transport systems; and provide management services to other government agencies for the construction, maintenance and management of the state's building assets.
---
ExpanzWebsite:
http://www.expanz.com
Company Description
Expanz provides the software platform of choice for today's enterprise .NET applications and tomorrow's virtualized and cloud deployment architectures.
---

Country GroupWebsite:
http://www.countrygroup.co.th
Company Description
Country Group is a property developer and investor across the Asia Pacific region. The company is regarded as one of the region's most innovative development companies in Thailand and Australia for more than 30 years.
The company has built its reputation as a choice developer for investors with its ability to continually deliver products that has significantly increased in value as a result of its strategic location, quality build, and outstanding design.